In this article I'm going to talk about two key things.
I'm going to talk about Kevin Durant.
I'm going to talk about risks.
But before we get to KD, let's look at another all-timer.
Speaking with Dwyane Wade in his final match-up against his good friend LeBron James, the Laker exclaimed "It was either here or the Garden. That's it."
Instantly, New York Knicks fans everywhere collectively held their breath.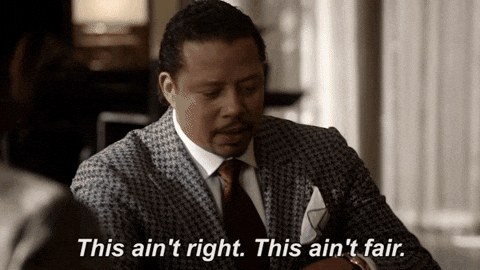 Did he?
Did he just…?
Before you say "Oh, he never really considered New York" – listen to Wade talking to Woj last year.
But whatever LBJ meant by that line to Wade… The chances of that particular generational talent lacing up his sneakers as a home player at Madison Square Garden is no more. I only bring that story up to demonstrate it was at least a destination in the conversation even for the likes of LeBron James and Dwyane Wade.
But what about another generational player, four years LeBron's junior, whose contract runs out at the end of the season?
We need to talk about Kevin. And we need to talk about risks.
Trouble in paradise
Earlier this season, in a victory for lip readers and NBA body language savants everywhere, the Golden State Warriors (the favourites to win another title) recently came as close to a 'meltdown' as is probably possible for that group of players.
Maybe it was something. Maybe it was nothing. But when DeMarcus Cousins is your team's peacekeeper, it probably indicates that team morale is not at an all-time high.
The incident occurred in what was eventually an overtime loss to the LA Clippers at the end of regulation. Lou Williams launched a fadeaway over Andre Iguodala with seven seconds remaining in the game.
Draymond Green secured the rebound, and Kevin Durant stood expecting to receive an outlet pass, furiously clapping his hands as he realised the pass wasn't coming.
Green proceeded to run the ball into a crowd of four defenders – losing the ball, his balance and (crucially) the patience of one of his teammates.
But how bad can it really be? With hindsight, the Clippers sat atop the Western Conference at that point of the season. They were playing great basketball.
But with Kevin Durant's contract coming up this summer, rumors of his discontent could be a powerful factor. So let's look at his situation.
KD is averaging 28.1 points, 7.4 rebounds, 6 assists, 0.8 steals and 1.1 blocks per game (MVP calibre numbers for sure) all the while playing within an unselfish team structure.
He's won two consecutive NBA championships, two consecutive NBA Finals MVP Awards and the Golden State Warriors are the big favourites to win it all again this season.
It also (somehow) gets better for the Warriors. The team missed Steph Curry for an extended stretch. But until this week, it became easy to forget that the Warriors also added Cousins to their already stacked roster.
The Warriors became the first ever team with three players that averaged more than 25 points per game the previous season. To extend this, they're also the first team with four players that all averaged over 20 points the previous season.
Pretty stacked right? Don't forget they also have a former Defensive Player of the Year in the starting five and their Sixth Man is also a former Finals MVP.
A full-strength Warriors starting five would be a genuinely credible starting five for USA Basketball. This is a league with 29 other teams… That statement may never be true of an NBA franchise ever again. All should be rosy in the garden of Oracle Arena, right?
Barring horrendous injury misfortune, the Warriors will no doubt fly through the regular season and – who knows? – maybe even the playoffs this year. Another potential championship, another potential Finals MVP award. So why is there increasing amounts of smoke around the rumors that Kevin Durant may not be in Golden State after next summer?
Is Durant actually… underrated?
In an article talking more specifically about LeBron James for the Double Clutch 2018/19 Season Guide, I referenced that it is narratives and stories more than anything else that build player legacies. I argued that no player currently playing is even close to LeBron's level in terms of pre-writing and then delivering on the stories he wants people to tell about his career.
LBJ has talked about chasing the 'ghost' of Michael Jordan to be unanimously considered the greatest player of all time. He seemingly even recently tested the water by floating out the idea that defeating the record-breaking Golden State Warriors squad while in Cleveland (in his perspective) made him the greatest player of all time.
But who is Kevin Durant chasing? Despite those gaudy numbers I mentioned earlier, his run of consecutive championships and the fact he's matched up incredibly well with LBJ in multiple playoff series now – it must pain Durant to have a contemporary so universally considered the greater player.
With Durant's career potentially at its apex right now, the challenge from younger stars, like Giannis Antetokounmpo and Anthony Davis, to overtake him as being publicly considered the league's pre-eminent talent as LeBron's career winds down is also very real.
Take a look at the public votes for this year's NBA All Star Game, and Durant is not only behind LeBron James in Western Conference forwards, but also (the rookie) Luka Dončić and Paul George. His own teammate Steph Curry also has significantly more votes. There's obviously much more beyond the public vote that goes into determining the All Star Starters, but it does speak to the public perception of Kevin Durant.
Stories (again)
There's a lingering narrative attached to Kevin Durant. Whether you agree or not, there's always the sense that he left the OKC Thunder to join the team that had knocked him out of the playoffs the previous year. And (even subjectively) a team that didn't necessarily even need him to compete at a championship level. There can be no doubt about the collective talent of this Warriors group – but that also diminishes the 'credit' that any individual player on that team receives for the team's victories. To many, the Warriors are still considered Steph Curry's team rather than Durant's (if that even matters).
I would argue that with the Warriors, Durant has already told this story from a legacy perspective. He's been a part of undoubtedly one of the most talented rosters the league has ever seen. To take his place alongside LeBron in popular perception (and I personally think that matters to him even if he says differently in public) he has to write a new story. In the same way Michael Jordan had distinct 'chapters' to his career that when recounted now sound like a corny sports movie (baseball, really?) LeBron has built those chapters too.
Risk (not the boardgame)
The Houston Rockets' Daryl Morey often talks about 'risk profile' and this mode of thinking is increasingly prevalent in sports. This refers to being willing to take greater risks, providing that those risks are based on the fact they have the corresponding potential for bigger rewards. This is the language of investors as much as it is sports analysts. Coincidentally, Kevin Durant has been living in one of the global hubs of venture capital and has become an active investor himself. He is familiar with this way of thinking.
He has two options right now. The safe one of sticking with Golden State and milking this all-time team for as many championships he can add to his resume. For the reasons mentioned above, however, in popular perception this path may mean that he is remembered as part of an outstanding group as opposed to an individual winner in the same way LeBron James, Michael Jordan and Kobe Bryant are.
The risky option would be to leave and attempt to win a championship elsewhere. The idea would be to have a second championship narrative in the same way that Michael Jordan (two sets of three peats) and LeBron James (the Miami years and then bringing the Larry O'Brien trophy home to Ohio) have in their locker. Both of these guys' second narrative had an intangible element to them: MJ back from retirement and LBJ representing his (almost) hometown team.
So, still with me? In this completely imagined and highly speculative scenario I have created. If Kevin Durant was to leave Golden State, where might he consider? Let's look at three of the top candidates.
Los Angeles Lakers
There would be something powerful about seeing Kevin Durant line up against his former teammates in the Western Conference. Beating the Warriors in a playoff match-up would even likely create a revisionist narrative of how influential Durant actually was in the Warriors championships he was present for.
Ultimately, though, playing alongside LeBron wouldn't achieve the ultimate goal of KD cementing and improving on his place in the NBA's all-time Mount Rushmore. It would also potentially create a third championship narrative for LeBron James that would likely supercede his.
The Lakers is a fun thought experiment that I can't really see happening.
Los Angeles Clippers
One of the things that will help Durant achieve his goal is having a major media market behind him, pushing out endless stories and content about his great performances. The Clippers would still deliver that, despite their second-fiddle position to the Lakers in LA.
The Clippers also have a talented roster of players that would be easily moldable around Durant – either through their ability to play alongside him, or their desirability to other teams. The Clippers would have a number of ways to shape the team into something that the front office believed would support him more effectively.
Leading the 'other' team in LA may also be a real power play in terms of KD being compared to LeBron James. If he could achieve what the Lob City team hoped to do, which was to overtake the Lakers (even temporarily) in terms of media interest and success – that would be huge.
But when we're talking about legacy, and I hate to say this – but due to the franchise's troubled history, there aren't too many Clippers that have cemented their legacies by playing for that franchise.
So where else might he consider?
** Drumroll ** (even though there was a big spoiler at the start of this article)
New York Knicks
Yes, Sir!
If you've read any of my NBA writing, I fully admit you probably anticipated the scenario in which we now find ourselves.
[NOTE TO READER: I'm sure that right now you're taking this in and you might think it's comparable to the moment when the Great Oz is revealed from behind the curtain and it's terribly disappointing for everyone concerned.]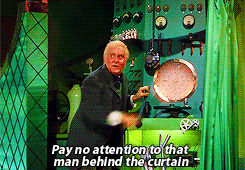 In my own mind, it's more akin to Hulk Hogan being revealed as the 'third man' during his run with WCW and founding the nWo.
I can imagine it now. The Knicks are down by five points going into the fourth.
Wait. Isn't that KD's music?
BY GOD, HE'S HIT DRAYMOND WITH A STEEL CHAIR.
I've got carried away again, haven't I?
Let's get back on track…
KD. You want a major media market? The Big Apple is waiting for you with wide open arms. Lady Liberty herself is beckoning you, Kevin. Can you hear her calling? Broadway waits for you to bring the greatest show on earth.
Beyond all this Knicks fanboying, this isn't out of nowhere. In his predictions for the season, ESPN's Zach Lowe actually predicted that Durant would sign with the Knicks. It's also worth considering that Kevin Durant's manager and business partner Rich Kleiman is a lifelong Knicks fan.
It rarely happens, but I actually follow Stephan A Smith's line of thinking in this debate:
Hold up. Aren't the Knicks just the East Coast Clippers?
How dare you?!
If you're thinking of a major market team that makes consistently awful personnel decisions, and becomes a place where once good players play out the remainder of their careers once they're no longer good players (shout out Steve Francis) then there may be another article in that.
But if that is your perception of the Knicks right now, then you haven't been watching closely. The Knicks aren't winning games, but it's a different kind of not winning games to the not winning games of previous seasons. As a Knicks fan you become a true aficionado towards not winning games. You appreciate the subtleties and nuances of all those different types of Ls being handed to you.
You learn to savour them.
Over and over again.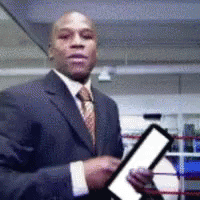 ** deep sigh **
But seriously. Things are looking up.
Long gone are the overpaid former stars. In their place are guys with youth and potential (Knox, Trier, Ntilikina, Mitchell) , low risk gambles (Burke, Mudiay, Hezonja), solid contributors (Enes Kanter, Tim Hardaway Jr), an actual unicorn, another potentially high draft pick (in what looks like it could be an incredible draft class) and a player's coach that anyone not named Marc Gasol enjoys competing for.
There's also that sweet, sweet cap room on the horizon.
Crucially, the Knicks also remain the media and fan focus of Manhattan. They play in 'The World's Most Famous Arena' and they have one of the world's largest media infrastructures that has been starved of a team that consistently contends.
Call me biased. Call me deluded. 'Call me' is a song by Blondie.
But winning a championship in New York would do more for Kevin Durant's individual legacy as a player than any other franchise in the NBA.
That just might just be a risk worth taking.
Featured photo – via Andrew D. Bernstein / Getty Images / Kyle Terada / USA Today / NBAE / Double Clutch illustration