Dwight Howard – The Death and Return of Superman
Dwight Howard has been a divisive figure in NBA circles. Orlando Dwight seemed to have the world at his feet: A Finals run as the Magic's undisputed star, an infectious smile and a permanent fixture in the All Star Game and dunk contests. D12 became the most dominant physical presence the league has seen since Shaquille O'Neal and looked set to become a bona fide Hall of Famer. In case you needed any reminding:
The Death of Superman
If I was to clickbait the story of his career, I'd follow the above with "You'll never guess what happened next". Thankfully, I wouldn't do that to you, dear reader.
Dwight endured a miserable downturn in his play as the league shifted smaller, floor spacing became valued, even from the five position. His ego ran away from him a little bit and he experienced injuries that sapped the strength and explosiveness that had defined his time in Orlando.
But even as his output declined and his role (despite his protests) diminished with stints in Los Angeles, Houston, Atlanta, Charlotte and Washington, it was clear that teams looking to fill a hole in the middle have found his all time rebounding, field goal percentage and rim protection impossible to ignore when available. It felt tragic that someone who had been the cornerstone of a Finals run became an annual punchline as to what a particular front office was thinking in bringing him in.
Not only had his play declined, but reports throughout his stops always hinted that Dwight had trouble relating to teammates (and vice versa), and refused to truly accept a smaller role than he had enjoyed in his prime years. This eventually culminated in the health issues and quite unusual personal problems that ended his run with the Wizards.
So, why am I optimistic? Now, this is highly dependent on how you're defining what success looks like for Dwight Howard. But at this point in his career, for me, success is him finding a role and being able to positively contribute to a team with the undeniable gifts he still has. For a number of years we (along with NBA front offices) have been waiting for him to shed the ego and accept who he is at his age, physical state and in today's NBA.
In the kind of delightful pop culture parallel that gets me excited, Dwight Howard's career arc actually resembles that of the popularity of his fictional namesake, Superman. As the popularity of the character waned and fans seemingly moved on from the hero of Metropolis, the decision was made that for Superman to be relevant again, he'd have to die.
For comparison, for Dwight Howard to become relevant in the NBA again, he would have to kill the ego and mindset that seemed to indicate he should be the star of whatever team he played for.
The Return of Superman
The early reports are incredibly positive. It seems fitting for Dwight to try and find redemption with the Lakers. It was here after all that Kobe famously labelled him 'soft' – an evocative label that when it comes from someone with as many fevered disciples as Kobe Bryant has stuck in NBA fans' collective consciousness. He was wearing the purple and gold when his career began to derail from its Hall of Fame arc.
Coming off a summer in which Howard lost a significant amount of weight, he's clearly shown a tangible commitment to conditioning and to being the best player he can be in the role that the Lakers had planned. Joining the circus that follows LeBron James wherever he stops, and one of the league's premier other talents in Anthony Davis, Dwight has the audience to witness his career resurrection, but also the reality check that he'll never star on this team.
With his career having reached a nadir in Washington, Howard pushed the reset button. A new approach to conditioning, a new management team around him, a new mentality. Seeing images of Howard coming into the season, the physical transformation that his gruelling training and eating regime had delivered was astounding. Howard looks lighter than at any stage of his career.
Discussing with ESPN his mindset coming into the season, he revealed how he was inspired by Wilt Chamberlain's sacrifice later in his career.
"A lot of time it's hard for us to sacrifice, because we want to be that person, when the only thing that matters is getting another trophy. And when Wilt decided 'Hey, I've done all the scoring, I've done all the other stuff, let me just do what this team is asking me to do,' he had one of the best seasons of his career. He won a championship. I want to have that same approach, and bring out the will inside of me and help this team win."
But it hasn't just been Howard's physical transformation that has impressed Lakers fans. Just as the final death knell for Superman was starting to ring and the citizens of Metropolis had given up hope.
Superman came back to life.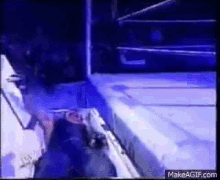 Faster than a Speeding Bullet
Dwight switching and staying in front of Ja Morant. Dude has been unbelievable. pic.twitter.com/pvm3pr0e6D

— UnwrittenRules (@UnwrittenRul3s) October 30, 2019
Dwight Howard quick hands pic.twitter.com/vUPAgUF4lM

— pickuphoop (@pickuphoop) November 4, 2019
More Powerful than a Locomotive
Dwight Howard isn't messing around tonight pic.twitter.com/VSrRy7bg89

— Sami Jarjour (@JarjourSami) November 4, 2019
Able to leap tall buildings in a single bound
DWIGHT HOWARD ?

21 MINS off the bench
14 PTS (7-7 FG)
13 REB
2 clutch BLKS
1 poster dunk & stare down

He's only missed 1 shot in his last 4 games.

— Ballislife.com (@Ballislife) November 4, 2019
In six games (at the time of writing) he's playing over 21 minutes a game off the bench, providing energy, chasing every offensive rebound and adopting a Dikembe Mutombo-esque finger wag as he focuses on protecting the basket. What's more, he seems to be genuinely enjoying his teammates succeeding.
Dwight is shooting .792 from the field, which (for perspective) is higher than the all-time record for a season set by Howard's inspiration, Wilt Chamberlain, of .727 in in 1972-73. Considering his limited minutes and role, Dwight is also snatching an incredible 8.2 rebounds and blocking 2.3 shots per game (which would be his highest total since 2012-13).
For someone who's had his issues in the NBA, I didn't like the many hateful and ignorant comments I read following Howard's personal issues last season. Despite years of prior evidence indicating I may be chasing an impossible dream, I'm here for the Dwight Howard renaissance.
A movie quote that has always stuck with me is from Quentin Tarantino's Kill Bill.
"Superman didn't become Superman. Superman was born Superman. When Superman wakes up in the morning, he's Superman. His alter ego is Clark Kent. His outfit with the big red S, that's the blanket he was wrapped in as a baby when the Kents found him. Those are his clothes. What Kent wears – the glasses, the business suit – that's the costume. That's the costume Superman wears to blend in with us. Clark Kent is how Superman views us. And what are the characteristics of Clark Kent. He's weak… he's unsure of himself… he's a coward. Clark Kent is Superman's critique on the whole human race."
Maybe Dwight Howard has always had this in him. With the right people around him and the right team environment, Superman can be himself. Placed in a toxic environment and surrounded by competing egos, he becomes Clark Kent to fit in.
For me, the abuse, insults and disrespect I read about Dwight Howard last season cast a mirror back at society at its ugliest and most ignorant. But the inspirational turnaround we're witnessing from Howard this season? That's all him.
---
Featured photo – Chris Elise / Getty Images / Gary A. Vasquez / USA TODAY Sports / NBAE / Double Clutch illustration – Matthew Wellington
Nick Whitfield
Nick provides us with a rather unique look at basketball, often merging cultural moments from videogames and cinema with on court and sometimes off court actions in the NBA. He's our Google Analytics guru; the perfect accompaniment to a digital league and sport. Oh, and he used to work for FIBA Media.