In this piece, I'm going to discuss what we can learn about Carmelo Anthony's move to the Houston Rockets. But I'm going to do it in a very particular way. (Buckle up).
In the the 1989 cult classic movie Bill and Ted's Excellent Adventure, Keanu Reeves and Alex Winter played the *most excellent* Bill S. Preston Esq. and Ted 'Theodore' Logan. Together, they dream of starting a rock band called:
"WYLD STALLYNS" (cue air guitars)
I'm getting carried away with this nostalgic reference already aren't I? Got to keep calm. Breathe…
If I occasionally slip into the vernacular of the movie, I can only apologise.
#SorryNotSorry
The premise of the movie is that the two friends are on the verge of dropping out of school unless they ace their upcoming history report. To make it worse, Ted's father is going to send him to military school, breaking up the band that we learn later in the movie is set to save the future.
Through a man (inexplicably) named Rufus, they are provided with the opportunity to travel through time to pick up key historical figures to learn from and for them to participate in their end of year presentation.
So…
When I was in danger of flunking my Double Clutch creative brainstorming for how I could analyse Carmelo Anthony's move to the Houston Rockets, I turned to a familiar frame of reference.
Much as Bill and Ted travelled through time to bring the likes of Billy the Kid, Napoleon and Genghis Khan to the present day for historical reference and insight, I'm going to do the same with some key NBA personnel.
Charles Barkley 1996
First up, I'm heading to the mid-1990s. I'm wearing a neon, hypercolour t-shirt, I have a pocket full of Boglins and I'm rocking an OG Gameboy.
19th August, 1996. The Houston Rockets trade four players from a potential NBA championship level roster. They do this in order to acquire a 33-year-old free-scoring Forward that whilst he excelled with USA basketball, had ultimately failed to deliver an NBA championship as a franchise player. This player was Charles Barkley.
13th August, 2018. The Houston Rockets lose two of their key contributors in free agency from a potential NBA championship-level roster. They then acquire a 34-year-old free-scoring Forward in free agency that whilst he excelled with USA basketball, has ultimately failed to deliver an NBA championship as a franchise player. This player is Carmelo Anthony.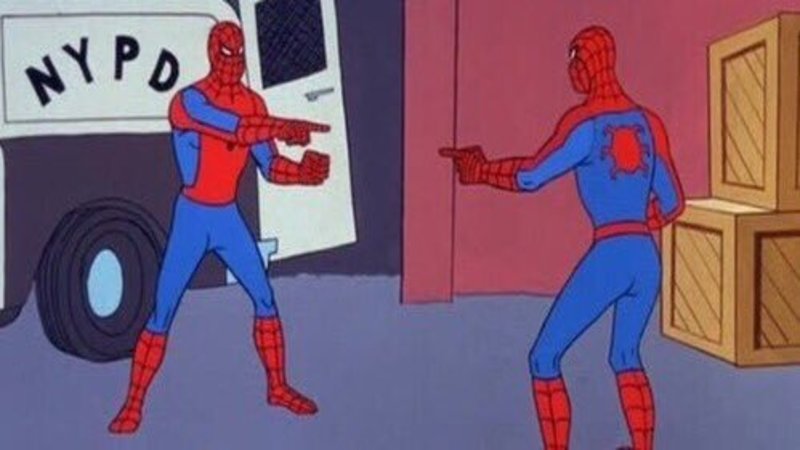 In the 1996 playoffs, the Rockets were coming off back to back championship victories in 94 and 95. The 'Clutch City' moniker had been adopted and confidence was high. Unfortunately they came up against a surging Seattle SuperSonics team who were en route to a Finals matchup with MJ and the Bulls. The Sonics swept the Rockets, with Houston simply having no answer for the physicality of Shawn Kemp at Power Forward.
Having fueled their second title with the acquisition of Clyde Drexler two seasons prior, it stood to reason that delving back into the superstar strategy might also pay similar dividends. Having not won a title to that point in his career, Barkley would clearly bring a much-needed hunger to the Rockets, as well as a potential solution to the Kemp problem.
Did it work? Erm, kind of?
The Rockets came close to breaking their wins record for a season, winning 57 games. Barkley averaged 19.2 ppg and 13.5 rpg. Come playoff time, the Rockets won a hard-fought seven-game series against the Sonics, with Barkley going toe to toe with Kemp.
That's great right?
The problem was that the Sonics, with their core of Gary Payton and Shawn Kemp (and coached by George Karl, but more on him later) were a troubled group. They weren't actually set to become the Western Conference perennial powerhouse that many expected them to be. Defeating the Sonics simply led to a Western Conference matchup with the Utah Jazz and their wily point guard, John Stockton.
In acquiring Barkley, the Rockets matched up better with Seattle, but sacrificed the depth required to match up with a Jazz team that executed their offense flawlessly. The difference at point guard was a key in the series, with the all-time assists and steals leader (Stockton) up against Matt Maloney, (shoutout to Matt Maloney) an undrafted player from the CBA who started every single regular season and playoff game for the Rockets in 96-97 after a series of season-ending injuries to Houston's backcourt.
Losing the series 4-2, this would actually be the high point for this Houston core. Olajuwon picked up a bad injury the following year and missed half of the regular season. Drexler retired the following season, and even the acquisition of a late-career Scottie Pippen wasn't enough to keep the momentum going.
I believe there is a lesson to be learned here. The Houston Rockets ended last season in the belief that they required more firepower to diversify their offense and as insurance against a Chris Paul injury. In a best-case scenario in which Anthony enjoys the late-career renaissance many expected to see in Oklahoma City, he potentially provides that. But for how long? With Chris Paul at 33, and Carmelo at 34, the Rockets will have to hope they mesh effectively and quickly.
What we saw with the example of Barkley however, was that even his strong play for the Rockets, whilst matching up better with the team they were targeting (see Supersonics then, Warriors now), there were other dangerous teams lurking in the Western Conference. Depth was a key loss for that mid 90s Rockets team, and Father Time is yet to lose a battle.
(LeBron vs Father Time still ongoing, with LeBron currently up on points).
Lesson: Age is just a number. A number that really accurately predicts the performance of basketball players not named LeBron James.
Mike D'Antoni 2012
During his tenure with the New York Knicks, there was a very limited period of time in which Mike D'Antoni, very much a 'system coach' was actually able to effectively run the system that had brought him success in the NBA. This was largely because the Knicks' best player (Anthony) was pretty much the antithesis in style of how he coaches basketball. We arrive in February, 2012. The New York Knicks have gone 2-11 in their last 13 games. The team are without their franchise star Carmelo Anthony due to injury and have a game against the Nets. Having logged just 55 minutes in the entire season to that point, the unheralded Jeremy Lin delivers a star performance from nowhere.
He logs 36 minutes and drops 25 points, five rebounds and seven assists. With a pick and roll-derived system suddenly brought to life by a guard skilled at finding defensive holes for drives or passing lanes, the Knicks look like a different team.
The next 3-4 weeks become known as 'Linsanity' as Jeremy Lin and the injury-decimated Knicks turn the ship around. Like some kind of parable for Knicks basketball fans or perhaps a Marvel origin story, Jeremy Lin demonstrates super-human abilities.
Madison Square Garden becomes a cauldron of noise, with a run of electric performances. The latent energy that surrounds one of the NBA's largest franchises and fanbases still waiting for a sustained period of success suddenly erupts into the NBA's consciousness. Knicks fans and perhaps even the D'Antoni coaching staff start to believe that Jeremy Lin is the hero Gotham deserves.
Lin brings to life the defensive presence and rim-rolling of Tyson Chandler. The length and defensive versatility of Jared Jeffries suddenly seems to match up with how the coaching staff discusses him. Players like Steve Novak and Landry Fields are transformed into huge contributors. D'Antoni's system fires on all cylinders.
Perhaps the culmination of the run was a victory over Kobe Bryant and the Los Angeles Lakers in Madison Square Garden, with Lin outscoring Bryant 38 to 34.
Following a game-winner from Jeremy Lin against Toronto it felt like there was nothing that could stop the Knicks new-found momentum. Melo was up for the challenge.
The Knicks went 2-6 with Carmelo Anthony back in the lineup. The quick ball movement, floor spacing and forceful drives through the defense that had characterised the run were lost in favour of Carmelo's favoured (ball-stopping) touches in the high and low post. Mike D'Antoni resigned on March 12th, 2012 after a well-publicised feud with Carmelo Anthony. Reportedly, Carmelo told the organisation that they had to choose between the two individuals.
Carmelo Anthony's move to the Houston Rockets sees him reunite with Mike D'Antoni. The key difference is that with his (evolved) system protégé now far greater in James Harden, and with a franchise that places greater importance on his contributions as a coach – the power dynamic is very much the other way around. To anyone that has watched D'Antoni teams, it would seem obvious that Melo would be best employed as a small ball 4, a floor spacer and bench unit scorer to tide the team over whilst Paul and / or Harden are off the floor. The unfortunate reality is that these are all roles Carmelo has very publicly refused in the past.
Perhaps the disappointing season in Oklahoma City has *ahem* mellowed him and humbled him to what his contributions moving forward look like, but only time will tell.
Lesson: Carmelo has seen this setup before and the outcome was *most heinous*
Glenn 'Big Dog' Robinson
The similarities I see here are both in terms of potential career arcs (with Melo's still ongoing obviously) and in terms of style of play. Both were huge college stars. Robinson led the Purdue Boilermakers, even averaging 30 points per game (in college!) before being knocked out in 1994 by Grant Hill and the Duke Blue Devils. Melo led Syracuse to an NCAA tournament victory in 2003 in an incredible freshman campaign.
Both guys (in their respective NBA primes) were isolation scorers from anywhere around the high post, the midrange and the block. Both are good shooters, but that's not necessarily the core of their game. I think Carmelo has been a better version of this volume scoring style of play, but what I like about this comparison is how both players rely more on subtleties and nuance than sheer athleticism in how they score points. Clever pump fakes, footwork and rehearsed offensive moves are where these guys excel rather than simply blazing past defenders.
The other interesting comparison is how both players have been known as vociferous proponents of whatever they're pursuing from a personal perspective. Be that a trade, a coach to be fired or more touches of the ball. Interestingly, both players also played some of their best individual seasons under George Karl (this cyclical time travel eh?) – with Robinson playing four seasons in Milwaukee and Melo for six seasons after Karl moved to Denver. It's worth pointing out that at various times, both stars were also lambasted by Karl for what he perceived as a lack of effort on the defensive end.
It's getting quite strange now, but both players also (in a complete mismatch of styles) tried to share an offensive scoring load with Allen Iverson at different spots (Robinson in Philadelphia, Melo in Denver).
So what was Glenn Robinson doing at 34? He was out of the NBA. OK not helpful, but what about the end of his career? Following his days as an All-Star for the Bucks, he bounced between the Atlanta Hawks and Philadelphia 76ers before adjusting his role for his final season. He joined the San Antonio Spurs as a veteran presence and role player ahead of the 2005 playoffs. He bought into their system and contributed just 3.8 points per game to the Spurs, but was still an important part of a championship playoff rotation. He ended his career with a title.
I'm not suggesting Carmelo at this stage of his career would need to take that kind of significant step down in terms of production, but he needs to view this move in terms of how his contribution can help the team win through this system, instead of how the system can be adapted for his success.
Lesson: Accepting a role allowed Glenn Robinson to *party on dudes*
OK. That's it for basketball time travel right now. Back to the present day.
What a journey, right?
And as I bring Charles Barkley, Mike D'Antoni and Glenn Robinson up on stage with me for my Double Clutch presentation, just as Bill and Ted did with Sigmund Freud and Socrates, I feel enlightened.
When I think of the wisdom these guys have provided me with… It seems foolhardy to make too strong of a conclusion. For all my concerns about age, there are examples of where players have thrived individually (like Barkley) at the same (or similar) age. For the worries about adapting to a smaller role, I see examples like Glenn Robinson who was able to add a title to his career sign off.
The concern that is still bothering me though is 2012 Mike D'Antoni, yelling that I've brought him to a future he wants no part of – being reunited with the player that refused to play in his system and ran him out of New York.
Perhaps if I had time to bring one last person from the past to the present day it would be a young Carmelo Anthony. I'd show him his career arc. Hall of Fame numbers, no doubt. But when the years pass, as it stands, he, unfortunately, won't be remembered as an out and out winner or a champion in the NBA.
I'd ask him whether this Bill and Ted metaphor can actually frame this crucial juncture of his career, and the opportunity ahead of him this season to define his future legacy as a player.
Excellent Adventure or Bogus Journey? You decide Melo.
---
Featured photo – via Double Clutch illustration